L.E.A.P. to Your Leadership Potential in Only Ten Months!
Every organization values effective leaders, but most organizations do little to develop leadership skills. Now there is a proven process to help high potential middle managers, experienced senior managers, and organizational executives to truly achieve their full potential as an influential, collaborative, highly effective leader.
The L.E.A.P. ProgramTM (Leadership Effectiveness Accelerated ProcessTM) focuses on a customized development plan, tailored by and for each participant.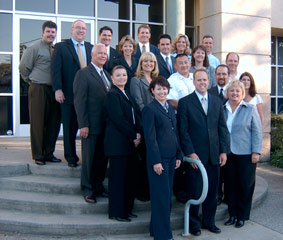 Based on the proven best practices of America's top-performing organizations and most effective individual leaders, this program is delivered in a "fast- track" format that taps your inner potential to become a high-impact leader. It was originally developed as the Executive Leadership Program for the University of Texas at Dallas in 2003.
Through active-learning sessions, group exercises, case studies and personal coaching, participants will...
Clearly identify personal leadership strengths and individual style
Learn the five types of behavior that increase a leader's influence & impact
Develop greater listening, communications and visioning skills
Create a personal roadmap for long-term leadership growth
Be able to inspire loyalty, buy-in, creativity and passion in those they lead
Forge a high-performance, collaborative team
Discover how to make better decisions and how to prioritize tasks
Becoming an effective leader is not an event, it's a process. By combining the latest in active learning techniques with individual coaching, The L.E.A.P. Program helps you achieve dramatic and measurable improvement in your leadership skills in less than 10 months.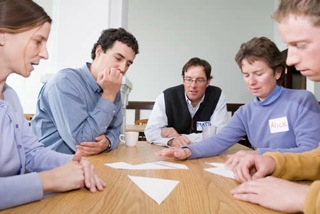 Join with other high-potential peer leaders to make the most of your natural leadership abilities. The L.E.A.P. Program is ideal for experienced senior managers and executives in business or non-profit organizations. It is offered to organizational groups of 12 or more people, and can be customized to the unique needs of the organization.
Want to find out more about equipping your management team to become true leaders? Email your inquiry to: info@WayOfTheLeader.com.
L.E.A.P. Program™ & Leadership Effectiveness Accelerated Process™ are registered trademarks of Leadership Associates Consulting Group